Phone Lines Down – Frustration Level Up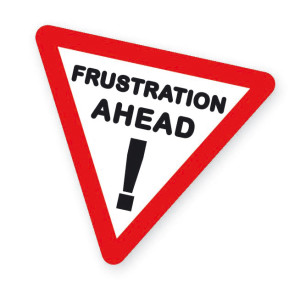 Yesterday was April 1, 2015, April Fools Day.  My April Fools joke started when the staff at Arrow Insurance Service realized that our 10 incoming telephone lines weren't working.  Callers hear a ring tone but nothing happens at our office.  The calls never even go to voice mail.  The problem seemed to be resolved at 2:30pm yesterday, but once again this morning we had no incoming phone service.  AT&T informed me, after an hour wait, that they are aware of  the problem.  Nice, but that helps neither me nor you, my customers.
We have email:certs@arrowinsuranceservice.com
We also have an incoming fax line (805)955-9535
That is all I know right now.  Thanks for your understanding.
UPDATE: Thursday 3:00pm – AT&T says maybe service will be restored tomorrow by 5pm.  Welcome to the third-world.
UPDATE 2:  12:45pm – We had incoming phone service from 8:30am – 11:30am.  Now the phone lines are down again.  AT&T is blaming a cable.  I'm blaming AT&T.