Swimming Pool Service – No Drain Cover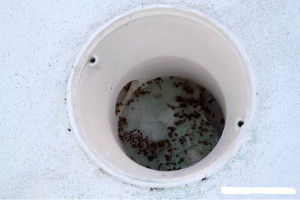 My client received a request from a home warranty company asking him to replace a inoperable backwash valve.  When arriving at the residential pool he noticed drain covers were missing from both the pool and spa.  How should he react and what is his risk if he just replaces the backwash valve and ignores the missing drain covers?
A pool/spa without drain covers is very hazardous and there is a risk of serious injury or death associated with entrapment.  It is uncertain whether a pool tech would ultimately be legally responsible, but there is a good chance he will be involved in any litigation involving an entrapment injury or death.  Defending such a lawsuit will consume much of his time preparing for depositions, answering written discovery and appearing at hearings or even trial.  And the cost of legal defense associated with a major injury lawsuit of this type could be extremely high.  Legal defense costs are not generally recoverable even if the pool tech ultimately prevails  My advice is to reject the home warranty job unless they or the pool owner authorized installation of drain covers.   He should follow up with an email to the home warranty company and also advise the homeowner, if possible.